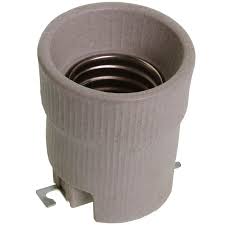 ceramic e40 lamp holder socket
with a set of screws for sodium, metal halide or CFL bulbs. Includes everything needed to connect the reflector with the bracket and lamp holders.
Rated voltage: 500V
Rated Current: 4A-6A
Socket working temp: T280°C
Connecting line working temp: T150-250°C
Application: PHILIPS CDM-Elite MW 210W/ 315W
1. High temperature resistance
2. High dielectric strength
3. Excellent electrical resistance
4. Abrasion resistance
5. High electrical insulation
These Light bulb Sockets work with all types of bulbs as Metal halide,high pressure sodium,HID, LED, Halogen with E40 light bulb socket.The ceramic e40 lamp holder socket has a metal braket with 2 screws used to fix the socket on different mounts,OEM available.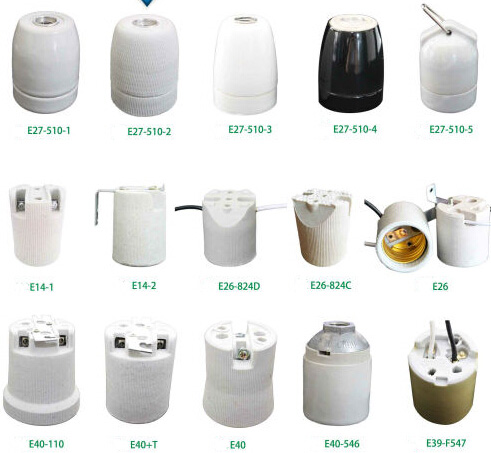 Lamp base:ceramic e40 lamp holder socket
Quality: Brass / Nickel-plated
Properties Density: 3.6 g/cm2
Water absorption 0
Sintering temperature1680 ℃
Physical propertyHardness: 1500 HV
Rupture strength: 3000 Kg/cm2
Pressive strength: 25000 Kg/cm2
Thermal property Maximum service temperature: 1450 oC
Thermal shock resistance: 220 T (oC)
Thermal conductivity: 25– 14 W/m. K(2 5–300 oC))