High pressure sodium bulb, also called HPS lamp, a gas discharge light source. It has the advantages of high light efficiency, long life and good shockproof performance; but there are also color discrimination rate is low, supply voltage decreased by 5% there will be self extinguishing and closed for 5 to 10 minutes in the bulb mercury vapor pressure drop to re ignite and other shortcomings.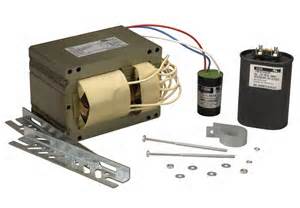 High pressure sodium standard ballasts (hps ballasts) are devices required for the operation of gas lamps (including fluorescent lamps, metal halide lamps, and high pressure sodium lamps). standard ballasts provide the initial starting voltage to a gas lamp.
The initial starting voltage provided by the High pressure sodium standard ballasts creates an electrical arc that excites the gases in the lamp, thus producing light. In the cases of pre-heat and rapid start circuits, ballasts heat the electrodes in the lamp allowing for arc discharge.
After the ballasts provide the initial starting voltage the High pressure sodium standard ballasts regulate voltage at an optimal level for lamp operation. High pressure sodium standard ballasts compensate for voltage fluctuations during lamp operation.
High pressure sodium standard ballasts kits contain the proper capacitor, ignitor (where required), mounting bracket and hardware and installations instructions all packed in one convenient shipping carton.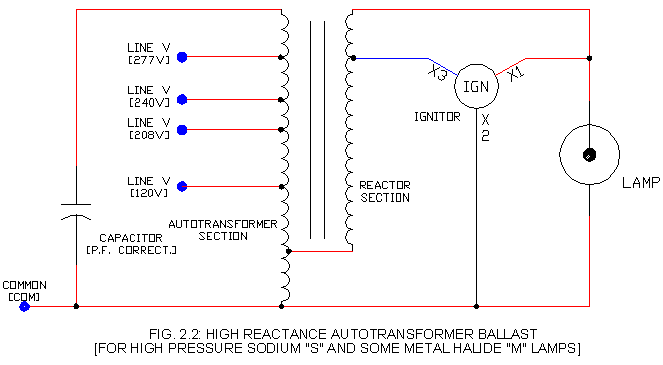 This eliminates the hassle of loose components and has the added advantage of some of the components being pre-wired. These kits are available with the popular Quadri-volt (120/208/240/277V), Single voltage 480V, or the 5-TAP (120/208/240/277/480V) series of ballasts.
When using high pressure mercury ballast, should pay attention to the following matters:
High pressure mercury lamp power in 125w and the following should be matched with the porcelain E27 lamp holder; power in 175W and above should equipped with E40 porcelain lamp holder.
Here you can find lighting control gears to professional lighting sector. In our product range, you can find High pressure sodium standard ballasts for many kinds of lamps. We have Fluorescent light ballast from the smallest 4W lamp to high output 80W lamp. Included are also ballasts for Discharge (HID) from smallest 35W to 2000W Metal Halide lamp.
High pressure sodium standard ballasts can be divided into two types: magnetic and electronic ballasts. The ballasts are selected depending on the lamp type: fluorescent tube, compact fluorescent lamps or high-intensity discharge (HID) lamps.
All the High pressure sodium standard ballasts can be found directly from our stock. Special voltage and for example 60 Hz versions are available upon request.high frequency electronic ballasts offer enhanced lighting performance and energy savings.
The Electric Power Research Institute estimates that lighting consumes 20-25% of all electric power and that lighting energy accounts for 40% of the average commercial electric bill. The retrofit of existing facilities with modern lighting systems increases productivity and can save over one-half the energy of the original system.
The economics of lighting retrofits have never been better. Investment payback is often accelerated by "Demand Side Management" programs from electric utilities that offer incentives in the form of rebates for energy efficient measures. Consult with your local energy provider for available programs in your area.