converts e26 medium socket to e39 mogul socket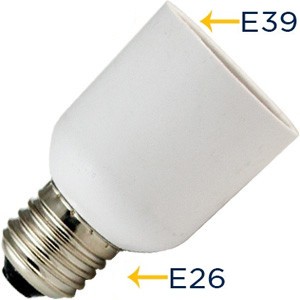 E39/E26 Adapter Converter. Adapts E39 Mogul base to E26 base. Approximate size is 2.02in x 1.71in. The rated current is 10 amps. The rated voltage is 220 volts. The rated power is up to 2200 watts. CE approved.
E26 Medium Screw Base to E39 Mogul Socket – lamp base Adapter. E26 Female to E39 Male.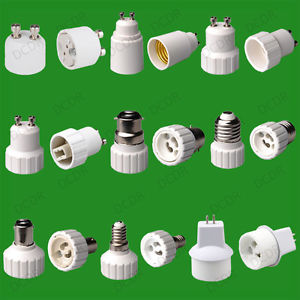 Screw any bulb with Regular E26 base into any E39 Mogul socket light fixtures.
Using the Platinum E26 base adapter, you can use Standard E26 Medium Screw bulb to E39 Mogul fixtures.
Simply screw the lamp base adapter into your current mogul base socket and you are ready to use a medium base bulb.
E39 Mogul to E26 Medium Screw lamp base Adapter.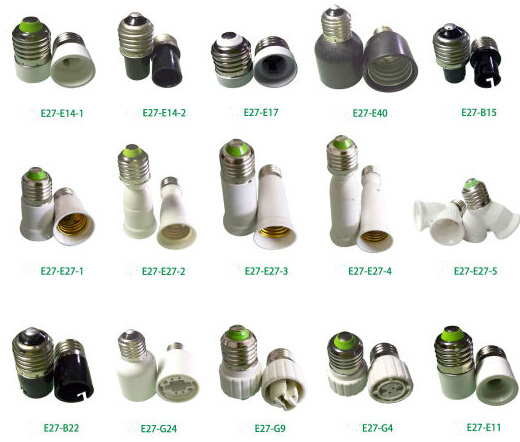 Find More lamp holder types:12 15 19 hanging cord lamp socket, E14 lamp holder, E27 E26 bulb Socket Hanging Cord