The difference between the Ceramic Halogen Lamp Holder MR16 and GU10 MR16 GU10 is commonly used form of spotlight lamp cup connector, LED also labeled as such, MR16 Ceramic Halogen Lamp Holder plug is in the shape of two fine pins, GU10 two round pins, MR16 low voltage lightsusually voltage of 12V GU10 for high pressure lamps, usually voltage of 110V or 220V.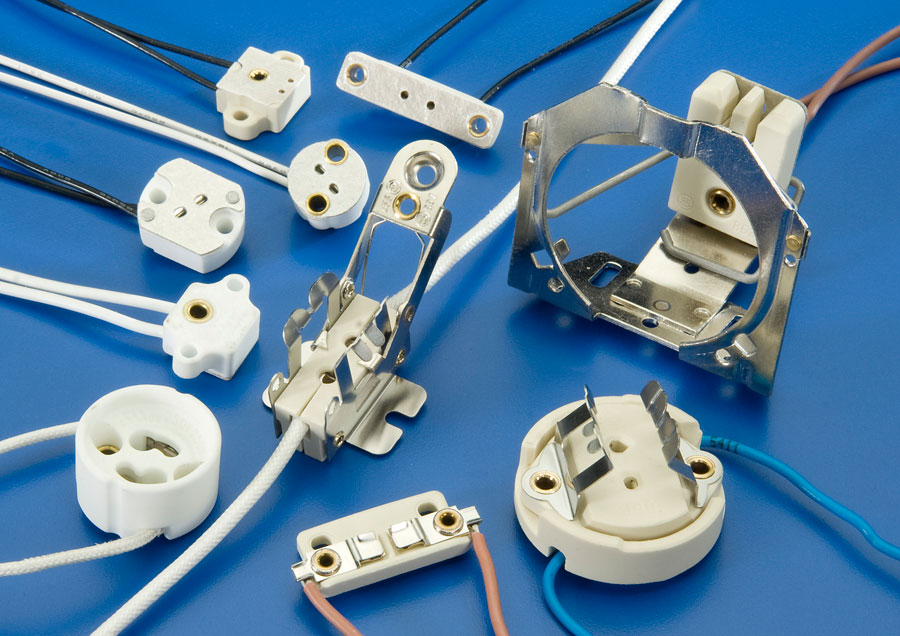 MR: the multi-faceted reflector (lamp cup), followed by numbers, which means that the lamp cup diameter (unit is 1/8 inch), MR16 diameter = 16 × 1/8 = 2 inch ≈ 50mm, MR11 diameter = 11 × 1/8 = 2 inch ≈ 35mm.
GU: G indicates the type of lamp is a plug-in, U lamp part of a U-shape, behind digital light foot hole center distance (in mm)
GU10 Ceramic Halogen Lamp Holder:
Material: Ceramic, white or ivory color
Wire: Silicone, Teflon cable, 0.5mm2 or 0.75mm2, length as your requests
Rating: 250V, 100W/2A
Certificate: CE, VDE, RoHS
MOQ: 1000PCS
Delivery: 10-20 days after receive deposit
Other specifications available: GU10, GZ10, G4, G5.3, G6.35, G9, G12, R7S etc.
Please feel free to contact us for more information.
Why over 25 country client Choose us?
1. Professional manufacturer of lamp holder with our own factory;
2. We have excellent quality products with strict quality control process.
3. Products are produced by ourselves, which ensures high quality and lead time
4. Factory Manufacturing Enterprise Provide with you Competitive Price and superior quality
5. A wide range of low and high voltage insulators
Any questions or your detailed drawings from you are welcome and will be replied in 24 hours.
The common lighting Ceramic Halogen Lamp Holder:R7S lamp holder, MR16, GU10, E14, B22, E2, G24.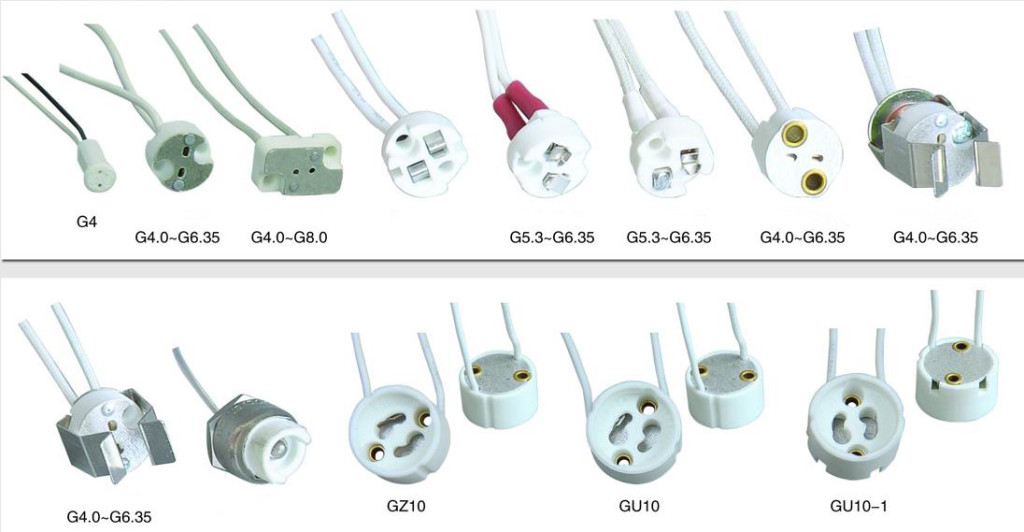 Ceramic MR16 lamp holder, normally named Ceramic Halogen Lamp Holder, are applied to safe bulbs in ceiling lighting fitting and to provide a secure, trusted connection towards the electrical energy supply. FURI make ceramice MR16 socket for higher temperature applications that consist of mostly Tungsten Halogens, Incandescent and HID bulb sorts. FURI provides CE & UL certified halogen socket for many diverse product applications. Some of them consist of: interior and exterior building illumination, Stage, studio and film, store displays and large areas for general illumination.
Ceramic MR16 lamp holder: maximum outside diameter of 2 inches with a multi-faceted reflector lamps in the lighting industry, lighting models by the letters of the alphabet and numbers,MR is the abbreviation of the English Multifaceted (Mirror) Reflector means a plurality of reflecting Surface composition into the reflector. The digital representation of the maximum outer size of the lamp, as a multiple of 1/8 inch, "16" indicates the lights,With the maximum outer diameter is 2 inches.
Our current halogen lamp holder line is available with a variety of cord sorts:
0.75m2 silicon rubber braided wire 15cm,0.5m2 silicon rubber braided wire 15cm,0.3m2 silicon rubber braided wire 15cm,0.75m2 silicon rubber wire 15cm,0.5m2 silicon rubber wire 15cm,0.3m2 silicon rubber wire 15cm,0.5m2 braided wire 15cm.We offer modifications such as mounting brackets, reflectors and other hardware, upon your request.Generally the most common use in our lives is halogen lamp,The number of low-voltage (12V, 24V, 36V, etc.) lamps using MR16 Ceramic Halogen Lamp Holder.
Read more relative articles:  MR16 lamp holder base , Bulb Holders for Lamps