This ES lamp holders takes standard screw cap bulbs. Its porcelain construction makes it particularly suitable for high temperature environments such as light boxes and spotlights. Cable connection is via screw terminals and cable entry can be affected from the side.Rated at 4A, 250V.Approvals.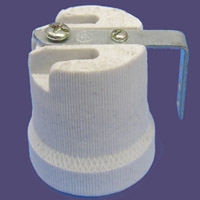 Here you will find Lamp holders, Cluster Sockets, Lamp Cord, Lamp Wire, Wiring Devices, Cord Switches, and Wall Plugs. We manufacture a lamp socket for any application including general lamp repair, but we also supply E27 F519 lamp holders specifically for the restoration of antique and early style fixtures including mogul lamp sockets, turn-knob porcelain lamp sockets, and socket interiors that resist high heat.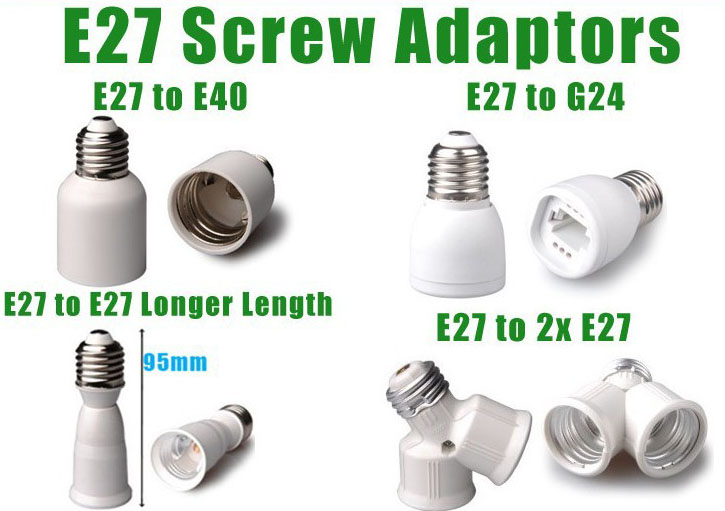 E26 LED light bulbs and E27 LED light bulbs are Edison based LED lights that have a medium screw base. This is a standard household light bulbs base for traditional incandescent lights. The E stands for Edison and the 26 and 27 refer to the diameter of the screw E27 Base Light Bulb. In some, but not all cases an E26 LED light bulbs have a slightly smaller voltage range to include only 100VAC to 130VAC where E27 LED lights will support up to 80VAC to 240VAC voltage range. This is not universal.
Prior to the renovation, a comprehensive grasp of these knowledge is very necessary. Today to all of us, in order to provide a reference for the decoration of the LED bulb: that is, LED spherical bulb, is used to replace the traditional incandescent lamp and U type energy-saving lamps, is currently the most widely used LED lamp.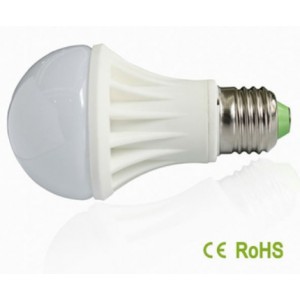 Now the LED ball has been able to do the whole plastic design, the price is lower, such as LED JAMES bulb lamp, 5W, 7W, 3W, 9W four watts, the use of full plastic design, compared with the previous product cost is higher, the most suitable for everyday home decoration. Bulbs to light products, we often say that the change "lighting" generally refers to the change of light source products, James ball lamp installation E27 lamp which using general E27 Base Light Bulb, or directly to the lamp holder is connected to the lamp holder.
Ceramic / Porcelain E27 Base Light Bulb:
Used For E27 (27mm Diameter Screw In) Lamps
Heat Lamps, Metal Halide Lamps, Sdium Lamps ETC With The Above Base
47mm Height x 42mm Diameter
Suitable For Poultry Chicks, Pups, Lizards and all Types of Animals
Electric Porcelain Ceramic lamp holder Types E27 F519
1. Certificate: CE
2. Rated at 4A 500V 1.5KV pulse rated
3. Main material: procelain/ceramic
4. Metal: zinc plated iron, aluminum
5. Contact type: Screw style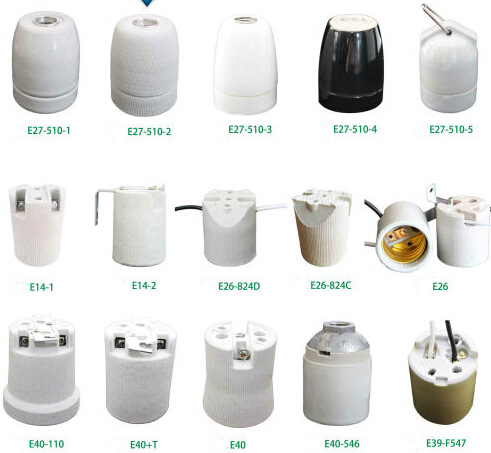 Type:E27 Screw
Rated at 250V 4A 660W
Material:ceramic,iron, aluminum, copper
Dimension(cm):4.9 x 3.8 x 3.8 ; 5.7 x 3.8 x 3.8
Weight(Kg):0.062
Place of Origin: Fujian, China