E27 edison screw:The Spiral Lamp holder code, the letter E represents Edison threaded screw base, "E" after the digital representation of the integer value thread diameter lamp, spiral lamp and E27 edison screw with threaded, shall comply with GB1005-67.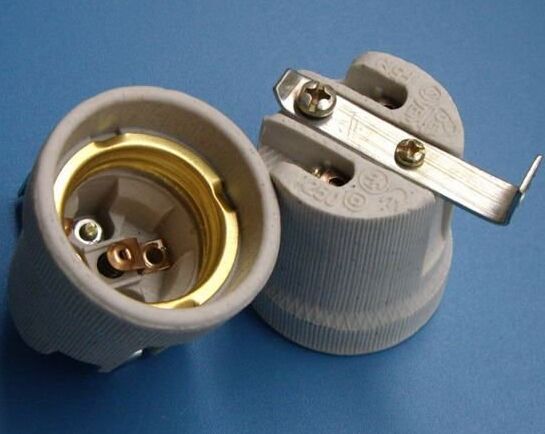 Threaded code is commonly used bulbs E27, lamp large diameter 26.15 ~ 26.45 23.96 ~ 24.26 Base trails. Light port large diameter 26.55 ~ 26.85, 24.36 ~ 24.66 trail of lights. In mm,Processing method is generally rolling, high efficiency!
We manufacture, supply and Export Porcelain Lamp Holder which is manufactured with the best quality material and are offered as per client specifications in Fuzhou. Our products are customized as per the client specific requirements in various thicknesses, lengths and sizes.
F519 E27 porcelain edison screw,
Normal Packaging Details:
1) 240pcs/carton
2) Carton size: 54X23X25cm
3) G.W/N.W.: 20/18kg
Lampholder, Good price and after-sale service, High quality!
Edison screw Specification:
1) E27 edison screw
2) Certificate: CE ROHS VDE
3) Material:porcelain
4) Inner metal:copper or zinc alloy or aluminum or iron or others
5) Voltage: 250V~750V
6) Electric current: 4A~16A
7) Contact type: Screw style or receptacle style.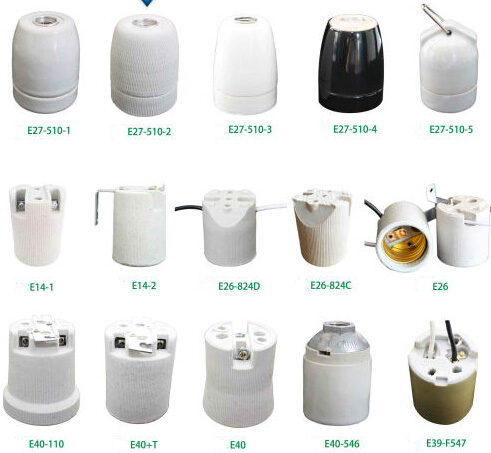 E27 edison screw Advantages:
A: Difficult to aging and high temperature.
B: Various style, color and sizes can be customized.
C: Excellent quality, competitive price, good reputation and prompt delivery time.
D: We can make different forms of packing as you need.
E27 edison screw Material:
Material can be divided into: nickel-plated copper, iron, nickel, aluminum, nickel, aluminum, copper, different materials, large price differences.