GU10 lamp holder for sale with CE China Supplier, GU10 lamp holder for sale specifications (with a U-shaped pin pitch 10MM plug-in lamp) MR16 low voltage spotlights Specifications diameter 50MM) (GU5 .3 E27 lamp specifications (which is often said thread (Edison) Base) JCDR high-voltage spotlights Specifications Overall MR16MR11 spotlights Specifications (GU4 diameter 35mm).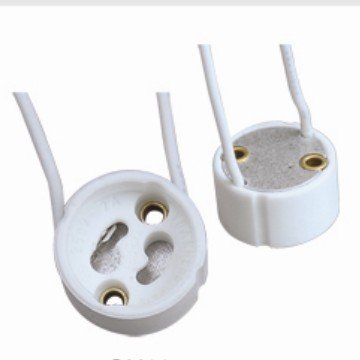 GU10 lamp holder for sale is our day-to-day use of the bayonet, GU: G said the lamp type plug-in, U lamp partial rendering U-shaped behind the numbers that light foot hole center distance (mm mm) . MR16LED spotlights, MR11 MR at the beginning of the line part of the lighting small spotlights used this lamp holder, usually small spotlights two pins of the device lunch. GU10 LED spotlights the lamp holder, PAR30 LED Spot Light PAR38 LED spotlights different diameter, are the world through the norms and it is called, is a light cup, spotlights called each suitable for different ceiling light lamp holder. MR16 LED spotlights refers to the maximum outer diameter of 2 inches with a multi-faceted reflector lamps in the lighting industry, MP11 is smaller than GU10 LED lamp fixtures.
Suitable for GU10 type ceiling light, halogen lamp, LED bulbs, low voltage lamp and more. This GU10 lamp holder for sale is equipped with cable wires for easy connection. 10 x GU10 Lamp Holder.
GU10 lamp holder for sale series;
Brass/Aluminum screw shell
Wireway notch for side wiring
Rated 660W 250V
Single circuit
Screw terminals
Keyless – no ON/OFF switch
Unglazed porcelain body
Medium base socket – fits standard medium base incandescent light bulbs
2. Metal: Cooper/iron/aluminum/stainless steel
3. CE certificate
4. OEM/ODM are available.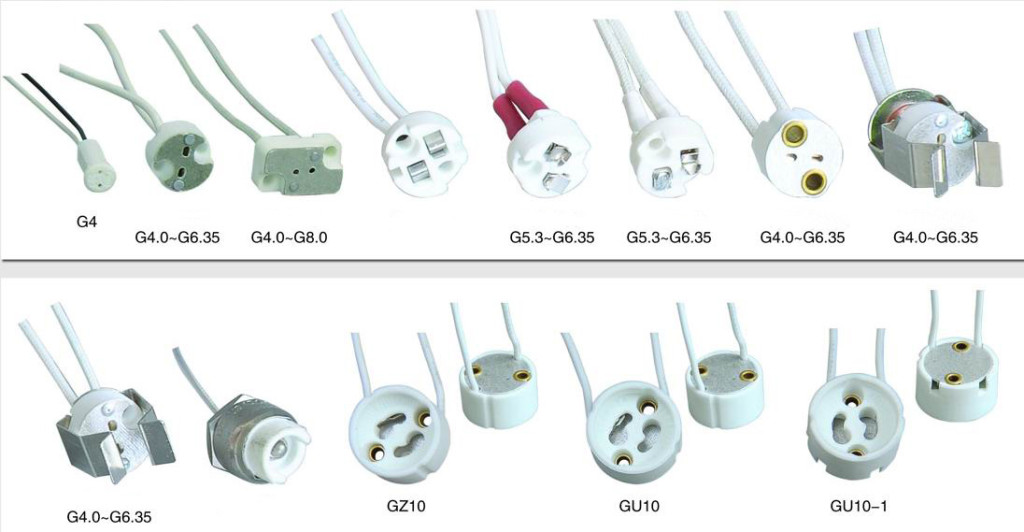 Now talk about GU10 lamp holder for sale, this is actually a halogen lamp holder, and GU10 halogen lamp holder are two different concepts currently on the market with common parlance the two confused, so there are many professionals may not be aware of. Gu is cylindrical contact head, 10 refers to the distance between the two contacts is 10 mm. general lamp holders G5.3, E27, respectively plug pin and screw-on caps, the latter figure refers to the distance between the two pins and spiral diameter of the mouth. (Note G5.3, GU10, many people no longer distinguish the difference between the two.)
GU10 lamp holder for sale:
MATERIAL:CERAMIC
CONTACT:COPPER
RATED:250V 2A T250℃
FIXING:M3 SCREW
A standard GU10 lamp holder for sale with 21cm tails. This product is suitable for use with fire rated downlights.New Regulation GU10 240v Mains Holder, Holder has Build in wire fixer to stop the holder's wire coming out and heat cover stops the wires burning out by the heat, Holder has 200mm fly lead with Ceramic Lamp Holder with Protected cover backing and heat cover Fitting for standard GU10 bulb cover Fitting for standard GU10 bulb, CE.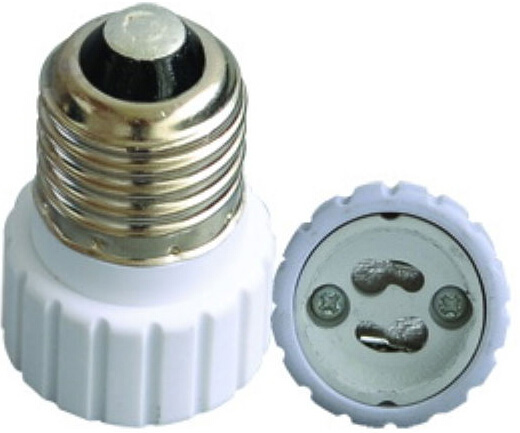 These are just the thing for converting low voltage MR16 fittings to mains voltage GU10/GZ10 fittings.  Converting your fittings will give you a much wider choice of LED and low energy lamps than are typically available for MR16 12V fittings.
No more worries about transformer compatibility!
No need to buy LED drivers!
No need to purchase whole new fittings!
Just replace existing transformers + low voltage lamp holders and choose your GU10 lamps.
More relative articles:  240v gu10 lamp holder , Ceramic Halogen Lamp Holder