How many types of lamp holders? the answer is a lot , A lamp holders, also known as the Edison screw fitting, is a threaded screw lamp holders used to hold and connect a light bulb to a power source. Invented by Thomas Edison and marketed in 1909, these lamp holders typically have right-hand threads, which allow the light bulb to be screwed in clockwise and removed counterclockwise. To deter theft in public places, the threads are sometimes reversed to prevent installation in common HID floodlight fixtures.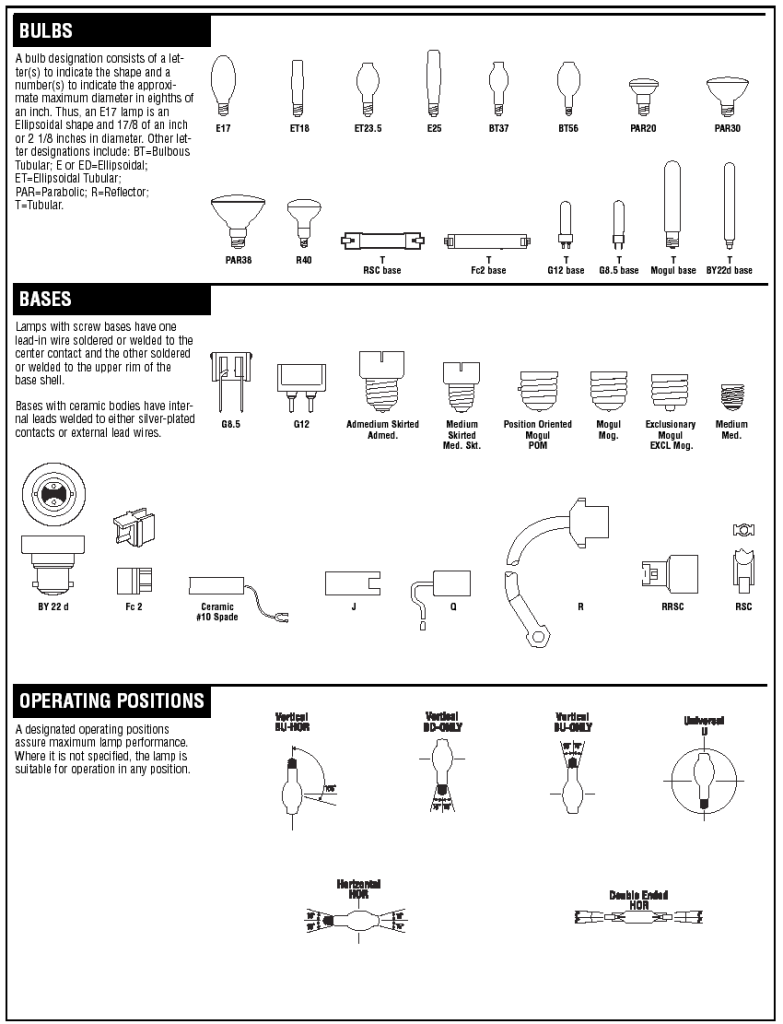 Types of lamp holders: E14 lamp holder, E27 lamp holder, E12 lamp holder, E26 lamp holder, usually beginning with E: screw porcelain lamp holders,
GU10 GU beginning for our day-to-day with a bayonet, GU: G lamp types is a plug-in, U lamp part of a U-shaped, followed by numbers indicate light foot hole center distance (mm "MM" refers to).
Types of lamp holders: MR16 lamp holder, MR11 common these lamp holders to the MR the beginning of the line small local lighting spotlights, usually the small spotlights two pins easy to install.
MR16, GU10 lamp holders, PAR30, 38 different diameter, a standard called, are light cup are called spotlights, each suitable for different ceiling lamp holder.
MR16 refers to the maximum outer diameter of 2 inches with a multi-faceted reflector lamps in the lighting industry, the MP11 is than lamps MR16 smaller,.
MRMR: Multiface Reflect, multi-faceted reflector (lamp cup), followed by numbers indicate the the lamp cup diameter (the unit is 1/8 of an inch), MR16 diameter = 16 × 1/8 = 2-inch ≈ 50mm.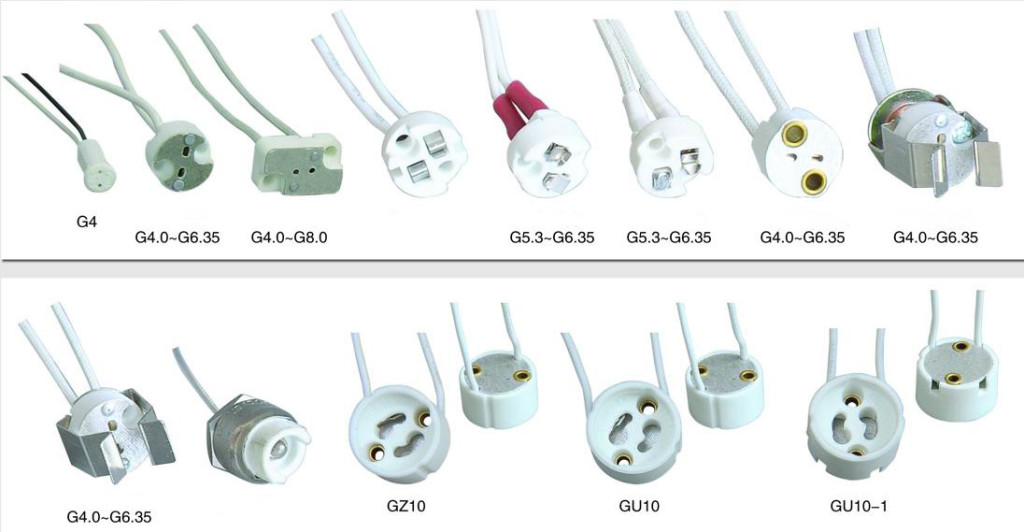 Halogen lamp holder, including types of lamp holders, lamp holders embedded within the structure of power connections, power connection structure includes two were positive and negative power connection cord, elastic contact piece, elastic contact piece is made from a conductive metal being bent, connect the power cable's end includes a fixed portion and inwardly curved clip portion provided on the fixed portion projecting outwardly card blocks, lamp seat with elastic penetrated with two contacts and engages the fitting adapter through Hole, fitted through holes for engagement with the fixed portion of the slot, the card block cards connected to the card slot so that the contacts fitted stretch fitted through holes, cartridges Ministry received a chimeric pass card hole and elastic force will use its halogen lamp holders pin fixed to the fitting card access through hole.
High power screw-types fluorescent lamp holders, the two glass melting pass straight pipe connected and fixed on the top position of the lamp by way of thermal processing, perpendicular to the spiral turns. Two straight glass powder tube ports are respectively fixed to seal the two electrode-fitted holding the electrode holder, the lamp's two inputs are respectively fixed sealing two stationary electrode holder equipped with electrodes, so that a lamp having the four the fixed electrodes bracket equipped with electrodes and constitute two separate discharge channel.
Read more relative hot product:  Lamp Base Adapter , LED lamp holder