"medium" indicates a lamp holder that is about 1″ in diameter. Synonyms for medium are "standard", "Edison" and E26. It's best to call medium "medium" or "E26" because when other bases are being discussed, the two other synonyms may cause confusion.
Here in the US and elsewhere, there are other screw-thread lamp holder accessories that are prefixed with an "E" followed by a number indicating diameter expressed in millimeters. "Edison" is medium in the US.
Dimensions and tolerances for screw bases are standardized in ANSI standard C81.67 and IEC standard 60061-1. The two standards have mostly been harmonized, although several types exist in only one of the two standards with no equivalent in the other.The designation refers to the diameter in millimeters.
E26 lamp holder fittings is a device which mechanically supports a lamp for the purposes of making lamp holder accessories with the lamp.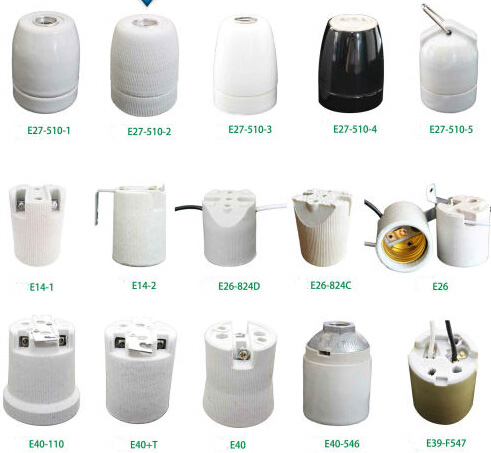 The Single E26 lamp holder fittings is made of ceramic lamp holders and is suitable for HPS lamps and large energy-efficient lamps (Plug and Grow). The E26 is a standard lamp socket size. The E comes from Edison and 26 is the diameter of the fitting. This is a bald fitting without wires and with a metal strip for mounting.
Find More lamp holder types: E27 E26 bulb Socket Hanging Cord,
porcelain holder e27,  porcelain lamp holder, e26 lamp holder, MR16 lamp holder