Lamp holders for lamps, including wires, the positive terminal, a negative terminal combination rivets, an insulating cover, the insulating cover, characterized in that: the wires stripped period sheath and the stripped sheath of the two wire ends formed a certain distance,The positive terminal and a negative terminal, respectively the two wire ends caulking, and placed under the insulating cover and the insulating cover.
The new structure is reasonable, good safety performance, reduce the defect rate in the production process, reducing the assembly process and time, improve production efficiency, thereby reducing costs, and increase the competitiveness of the porcelain lamp holders in the market.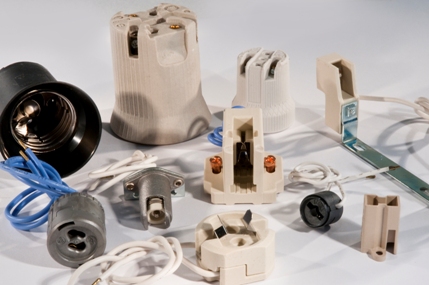 James produces Lamp holders for lamps for virtually every light source equipped with incandescent, fluorescent, or CFL lamps. Lampholders include incandescent medium base, and specialty sizes & fluorescent lampholders, in addition to a large line of porcelain lampholders including pulse-rated mogul-base products, and an extensive selection of devices for high-intensity lamps.
Lamp holders for lamps Specification: E27 porcelain Lamp holders with High Quality
Rating:  16A  500V  T230℃
Staring Pulse Rating: 5KV
Body: Porcelain
Terminal: Set-Screw Terminals
Rating:: 16A 500V
temperature: T230 ℃
Staring Pulse Rating: : 5KV
Body:: Porcelain
Terminal:: Set-Screw Terminals
Suitable for indoor use only
Twist-lock mounting
Use with a standard wall switch
Limited 2-year warranty
Easy pull-chain operation
Twist-lock mounting
Screws included for fast installation.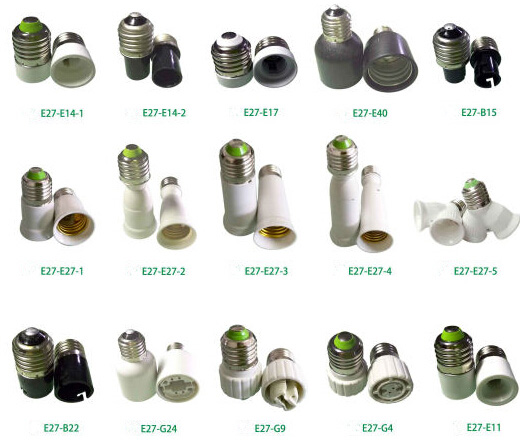 Lamp holder adapters purpose is to solve the existing screw and socket lampholders not generic characteristics of the utility model: a screw lamp with a socket lampholder connection constitutes a screw change socket lampholders points; a jack lamp with the the a screw lampholders join constitutes screw jack becomes sub lampholders. the utility model particularly suitable for home use. simply when existing lamps and lamp interface discrepancies the porcelain lampholders screwed one of the interface converter lampholder existing lights can be fitted using.
For the chemical reaction to take place in a halogen bulb, the filament needs to be hotter that what is needed in other types of bulbs such as incandescent bulbs. This can be a real advantage as the hotter the filament, the more powerful and brighter white light is then produced.
However the hotter the filament, the more the tungsten in the bulb is evaporating. In most cases, a denser and more expensive gas called krypton may be used, this will help slow down the evaporation.
When handling these types of bulbs, you will have to bear in mind the sensitivity of the bulb when touching it. The oils from your fingers will weaken the glass and eventually shorten the bulbs life. This is an issue in most cases, as can cause the bulb to burst when the filament burns out.
Read more related products:  GU10 porcelain lamp holders , E40 lamp holders