MR16 lamp holder base, normally named halogen light socket, are applied to safe bulbs in ceiling lighting fitting and to provide a secure, trusted connection towards the electrical energy supply. FURI make ceramice MR16 socket for higher temperature applications that consist of mostly Tungsten Halogens, Incandescent and HID bulb sorts. FURI provides CE & UL certified halogen socket for many diverse product applications. Some of them consist of: interior and exterior building illumination, Stage, studio and film, store displays and large areas for general illumination.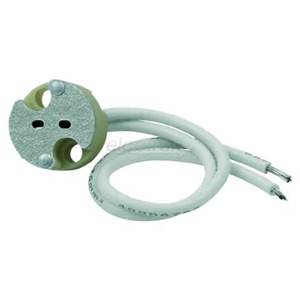 MR16 lamp holder base: maximum outside diameter of 2 inches with a multi-faceted reflector lamps in the lighting industry, lighting models by the letters of the alphabet and numbers,MR is the abbreviation of the English Multifaceted (Mirror) Reflector means a plurality of reflecting Surface composition into the reflector. The digital representation of the maximum outer size of the lamp, as a multiple of 1/8 inch, "16" indicates the lights,With the maximum outer diameter is 2 inches.
Existing key dimming procedures triac dimming and PWM dimming, 0-10V dimming, Dali dimming, DMX51 dimming, electrical energy carrier tone light and so on, the LED brightness of your MR16 led bulbs is altered by control the LED driving recent or voltage would be to substitute regular halogen tungsten lamp, its shape, MR16 lamp holder base and installation needs of limit, the LED lamp layout facing numerous troubles. While in the dimension selection in the existing lamp requirements, it truly is difficult to a LED lamp to accomplish the high electrical power and large luminous flux, and distribution of light, heat and electrical safety is faced with quite a few difficulties, LED can't embody the long-life, high efficiency along with other qualities, is not really conducive to the wholesome growth of LED lighting LED is really a new sort of light source, LED spotlight is among the earliest can reflect the qualities of LED application products.
Our current MR16 lamp holder base line is available with a variety of cord sorts:
0.75m2 silicon rubber braided wire 15cm,0.5m2 silicon rubber braided wire 15cm,0.3m2 silicon rubber braided wire 15cm,0.75m2 silicon rubber wire 15cm,0.5m2 silicon rubber wire 15cm,0.3m2 silicon rubber wire 15cm,0.5m2 braided wire 15cm.We offer modifications such as mounting brackets, reflectors and other hardware, upon your request.Generally the most common use in our lives is halogen lamp,The number of low-voltage (12V, 24V, 36V, etc.) lamps using MR16 socket.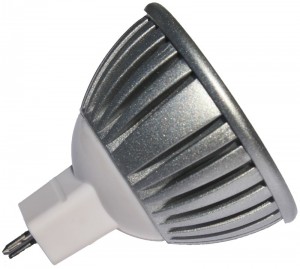 Our LED MR16 bulb has been accepted as an efficient lighting product with low energy and low maintenance. The light can be ten times more efficient than current incandescent light. The LED MR16 is suitable for museums, lobbies, hotels, meeting rooms, shops, salons, stores, supermarkets, etc.
Features:
1.Energy saving : more than 75 percent compared with traditional high pressure sodium lamp
2.Patent: with unique design of power and heat sinking system
3.Color attenuation : less than 1 percent after 10,000 hours
4.No diffusion of light, to ensure the light efficiency
5.Life span: More than 50,000 hours
LED MR16
Application
LED MR16 application.
More relative products:  GU10 porcelain lamp holder