Replacement Fluorescent Lamp Holders, James  Lighting produces the majority of fluorescent lamp holders for  TC lamp using PBT, a thermoplastic material. This highly heat-resistant material is responsible for the T140 temperature rating. Leading lamp manufacturers also use PBT for the lamp bases they produce. This material harmonisation in conjunction with fatigue-free, stainless steel lamp mounting springs ensures a permanently secure lamp fit.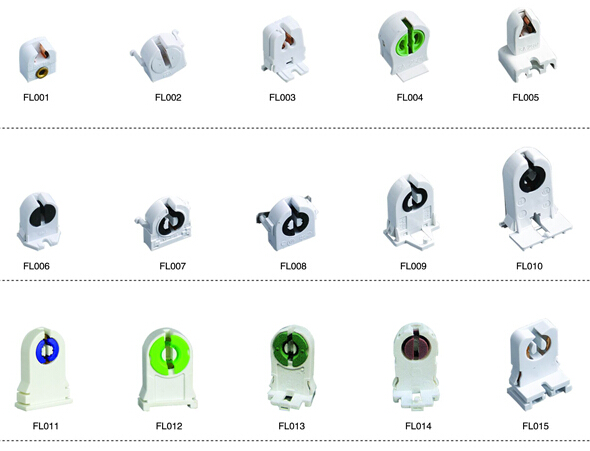 Replacement Fluorescent Lamp Holders, Lamp holders for fluorescent lamps: linear T5, T8, T12 and T2 with reduced dimensions, circular, Slimline, HO (High Output) and VHO (Very High Output) lamps with high luminous efficiency, "U" shaped lamps and compact. Fluorescent lamps are the most used lamps for the internal lighting of commercial and industrial areas.
Straight tube fluorescent lamps installed with a negative ion generator bracket, mainly used for indoor lighting and air purification. Straight tube structure consists of a fluorescent lamp, a bracket and the two lamp holders, said fluorescent straight tube and both ends of the bracket are mounted on the fluorescent lamp holders, and the fluorescent straight tube placed in the bottom of the bracket; stent or both ends fluorescent lamp holders at least one negative ion generator, the negative ion generator through a wire and connected to both ends of the fluorescent lamps straight tube, the transmitter head out of the negative ion generator.
The beneficial effect due to the negative ion generator is installed inside existing parts, so that the fluorescent tubes not only has the function of lighting, but also can play the role of clean air; simple and compact structure, reasonable design, Replacement Fluorescent Lamp Holders, simply replace the original lights can be used to change the traditional lights and purify the air way.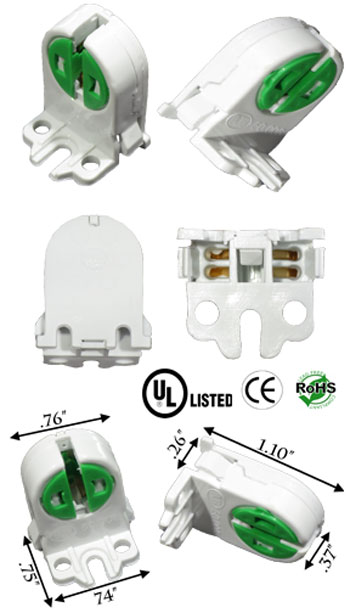 Read more relative items:  LED lamp holder ,  Halogen light socket