Switched brass lamp holder Bayonet B22 fitting, 24O V, 4A with antique brass body, ceramic terminal insert. For use as a switched Pendant Lampholder please choose Cord Grip mechanism option as it insures that cable can not be pulled out of the fitting. Earthed system means fitting can be connected to metal components like a shade ring or wire.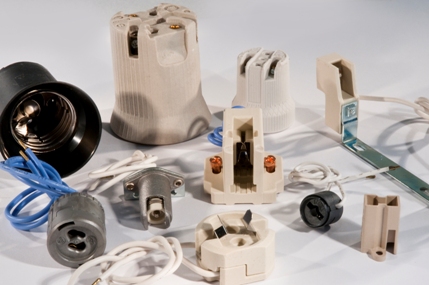 The Safer Switch offers the consumer an extra level of safety previously unavailable in this  lamp holder types. A simple yet reliable patented innovation ensures that the switch returns and remains in the off position whenever the bulb is removed. Made to fit Standard and Table lamps,
All our products – Electrical Switched brass lamp holder, B-22, B-15, ES-14, ES-27 & ES-40 Lighting Industries, Metal Pressing Components and Electrical Brass Parts – have the distinct advantage of top-level research and technical support. Committed to excellent Quality and full- fill customer"s satisfaction, we boast of a strict management system, advanced production and testing equipment and strong research capabilities in order to meet the demands of the clients. Utilizing advanced technologies developed both domestically and overseas, we are now supplying diverse range of mechanical products.
The astounding success that we have achieved is largely due to the stringent and meticulous focus on quality. We make every effort to make all our products world class. We have streamlined our production process and use only the latest technology. We follow a comprehensive system of quality control to ensure that each product is thoroughly checked before being finally sent to the market.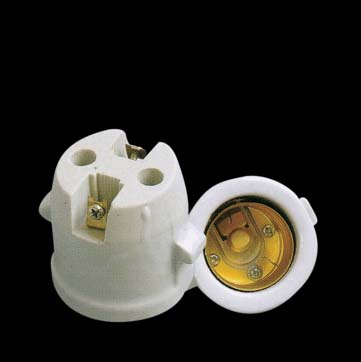 Since the development of the light bulb in the late 1890″s, little has changed to the basic form of the sockets. There are slight variations in the Switched brass lamp holder as discussed below. By reading through the following description categories (Sizes, Styles, and Materials) you may identify the size, style and material of a replacement incandescent lamp holders for your lamp.
Commonly known as the Switched brass lamp holder, standard sockets are used for a variety of applications from table lamps, ceiling fixtures, floor lamps, and some chandeliers, Internally Earthed system that requires 3 core flex and needs to be wired with earth for use.
Switched brass lamp holder has a diameter of 32mm and height of 60mm.
Comes with standard 1.5 inch long allthread and 1/2? hex nut or Cord Grip conversion
Complete with screw adjust shade nut.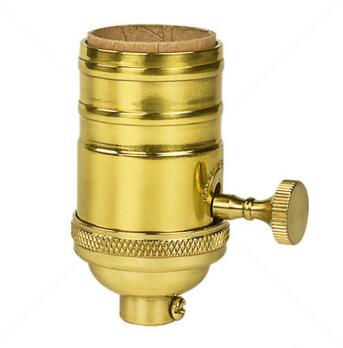 Interior Switched brass lamp holder:
Aluminum: Aluminum is the most common and cost effective material for the socket interior.
Copper: Copper is an alternative to Aluminum where the fixture is exposed to weather. Porch fixtures should use Switched brass lamp holder with copper screw shell and porcelain body.
Exterior Cap and Shell:
Brass: Brass is the most common materials in a socket shell. There are different finishes in the brass shell like; polished (shiny), antique, and unfinished
Brass plated: Brass plated shells are similar to the brass shells in appearance with a cheaper price. A brass plated shell comes with similar finishes to the solid brass shell.
Nickel plated: Shiny silver finish.
Bakelite lamp holder/Phenolic: These Switched brass lamp holder shells are thick black plastic and are typically found in less expensive lighting where the sockets are hidden by the lamp body.
Porcelain lamp holder: The most durable and long lasting shell, porcelain lamp holder is more heat and weather resistant than any other shell type. Where the light is outside or hangs with a bulb facing down, a Switched brass lamp holder is highly recommended.
More relative products: Porcelain lamp socket , Lamp Base Adapter