Porcelain lamp socket is made out of an electrical insulating material that can withstand high temperatures. Electrical insulators such as Porcelain prevent heat and electricity from transferring from one metallic device to another. Replacement porcelain lamp sockets are corrosion resistant and can come with a moisture gasket that makes it suitable for outside use. porcelain lamp socket is found in antique lamps, vintage lamps and lamps that use halogen light bulbs or heat bulbs.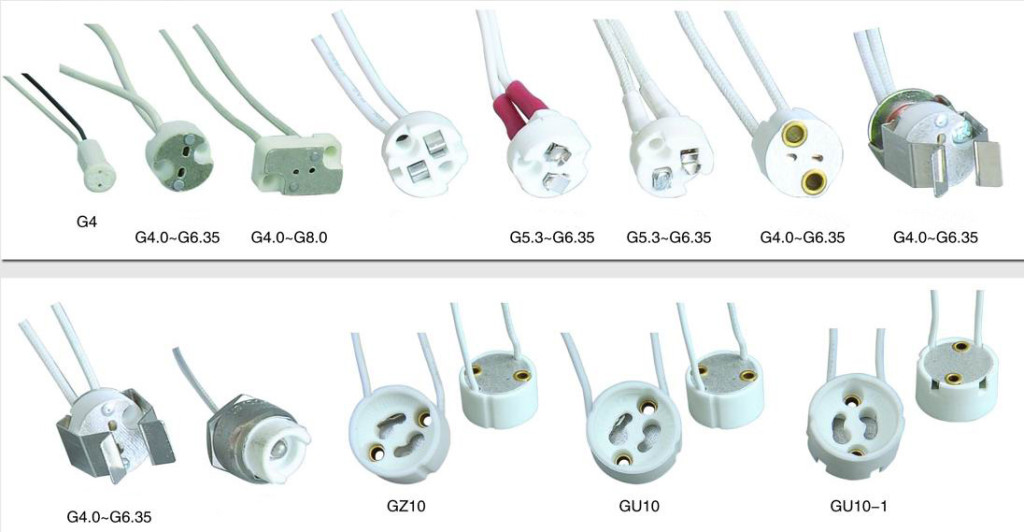 The James porcelain lamp socket is a high quality sturdy fitting for ceramic heat emitters and heat lamps that gives you the peace of mind that the fitting isn't going to melt. This product, from Swell's own range of expertly sourced gear, provides top quality at a bargain price.
1. Inside material: brass
2. Outside material: top-quality porcelain
3. Certification: CE, UL
4. Easy installation and good operation
5. With competitive price and high quality
6. Enjoy a good reputation in the world market.
E27 F519-8 porcelain lamp socket,Cooper Wiring porcelain lamp socket: Lamp holder fixture sockets porcelain – keyless medium base – incandescentScrew terminals are backed out. Hickeys and nipples have 1/8 inch thread for mounting on standard fixture, 0.44 inch bracket height, 1.88 inch overall height. 660 watt, 250 volt. Temperature rating of -40 to 65 degrees C. Interiors have removable turn knobs.
Suitable for GU10 type ceiling light, halogen lamp, LED bulbs, low voltage lamp and more. This GU10 porcelain lamp socket is equipped with cable wires for easy connection.
E40 porcelain lamp socket for ceramic heaters, emitters, metal halide, heat lamps, grow lamps, reflector lamps, spot lamps, incandescent and discharge lamps (HID). Suitable for use with high powered lamps of up to 1,000 watts. Made to withstand the high temperatures generated by heat basking / discharge lamps. Many applications including aquariums and vivariums.
Our factory is a professional manufacturer and exporter of electrical goods(like wall porcelain lamp sockets,porcelain insulators,lampholders and so on),integrating design,manufacture,and export for more than ten years.We have success in some of the Middle east countries and African,Europe,South America countries.any OEM and ODM service for the switches ,lampholds and plugs,mcb are offered.if you are interested in our products,please check more detailed information on our website or contact us directly .any OEM and ODM program just contact with us .we will try our best to support your business.
The porcelain lamp sockets comes with approximately two metres of cable and is ready fitted with a three pin plug, so all you have to do is install your chosen screw fitting heat lamp, such as a james Ceramic Heat Emitter, and relax.
Read more related products:Floodlight fixtures , E39 lamp holder