Generally speaking, two light types: Halogen lamps, LED bulbs.
GU10 LED porcelaind lamp socket, GU10 halogen lamp holders, GU10 led bulb holder,
Light socket types: GU10 lamp holders, GZ10 lamp holde,G4 bulb holder, G5.3 sockets.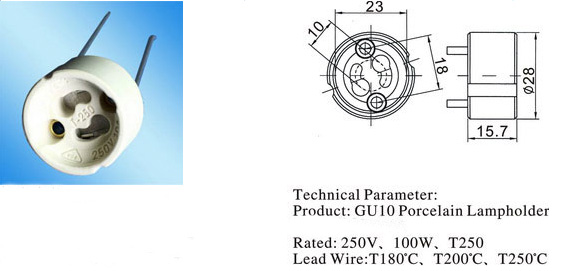 GU10 lamp holders: "G" means lamp holder type is a plug-in, "U" means lamp is U shape, "GU" are the bayonet lamps, the "10" shows the center distance of lamp foot holes (mm).

The good quality GU10 lamp holders with 15cm silicon wire,
Rated voltage & Amp at: 2A, 250V,
Contact : Nickel-plated copper,
Cable choose: silica, braided, teflon, high temperature resistant,
Available wire: 0.5 / 0.75 / 1mm²,
Body material: Ceramic body, metal fitting,
Cetificate: UL,TUV,CE,RoHS.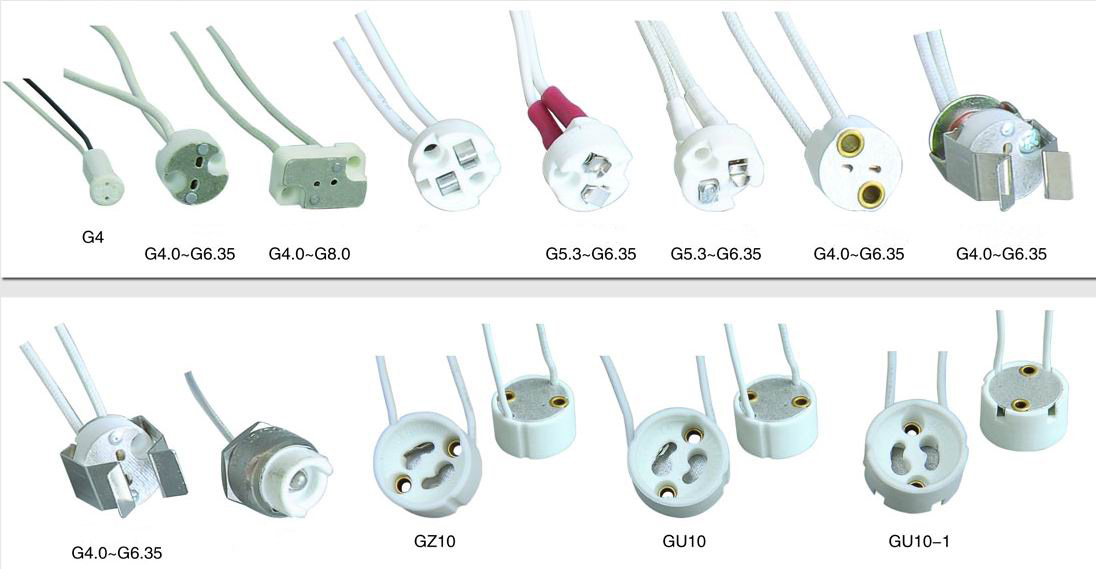 James lighting Ceramics & Electronic manufacture porcelain lamp socket, lamp holder, bulb holder, main products: gu10 lamp holder, MR16 socket, E27 lamp holder F519, Gu10 lamp holders for halogen lamps. if any problems about the porcelain lamp socket, please plus our skype: xiezhenqiao1221