HID lamps are often inserted in porcelain lamp socket which offer electrical connections to the lamp and help it inside the flood light fixtures,the usage of porcelain lamp holder allows lights to become safely and conveniently replaced (re-lamp)in the end of life, or to transform power, color, lighting technology and so on, there are plenty of different standards for these lamp holder, created by many standards bodies, some miniature lights have wire leads suitable for direct connection to wires, some reflector equipment and lighting have screw terminals for wire connections.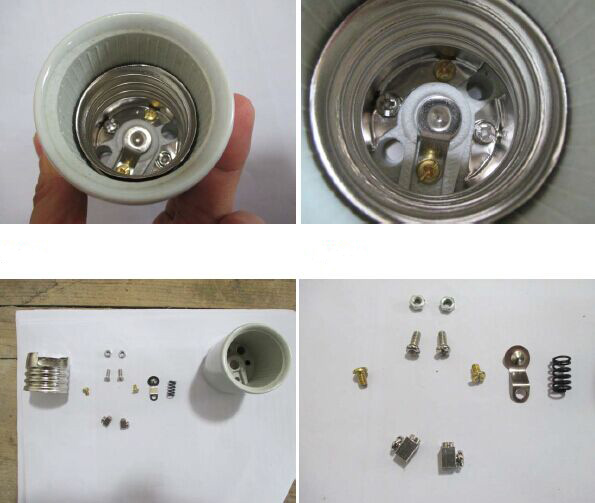 E40 Porcelain lamp socket, E27 porcelain lamp holder are available for Edison screw lamps. the lamps power can reach to 2000 watts, The material of a porcelain lamp socket defined its intended use, porcelain lamp holder can withstand considerably higher operating temperatures than bakelite lamp holder, The bulb holder should be located far adequate in the filament that the metals using the lowest melting point will remain solid, historically this metal was a tin/lead solder whose melting point could be as low as 360 degree, because of the thermal alterations from ambient temperature to complete operating temperature.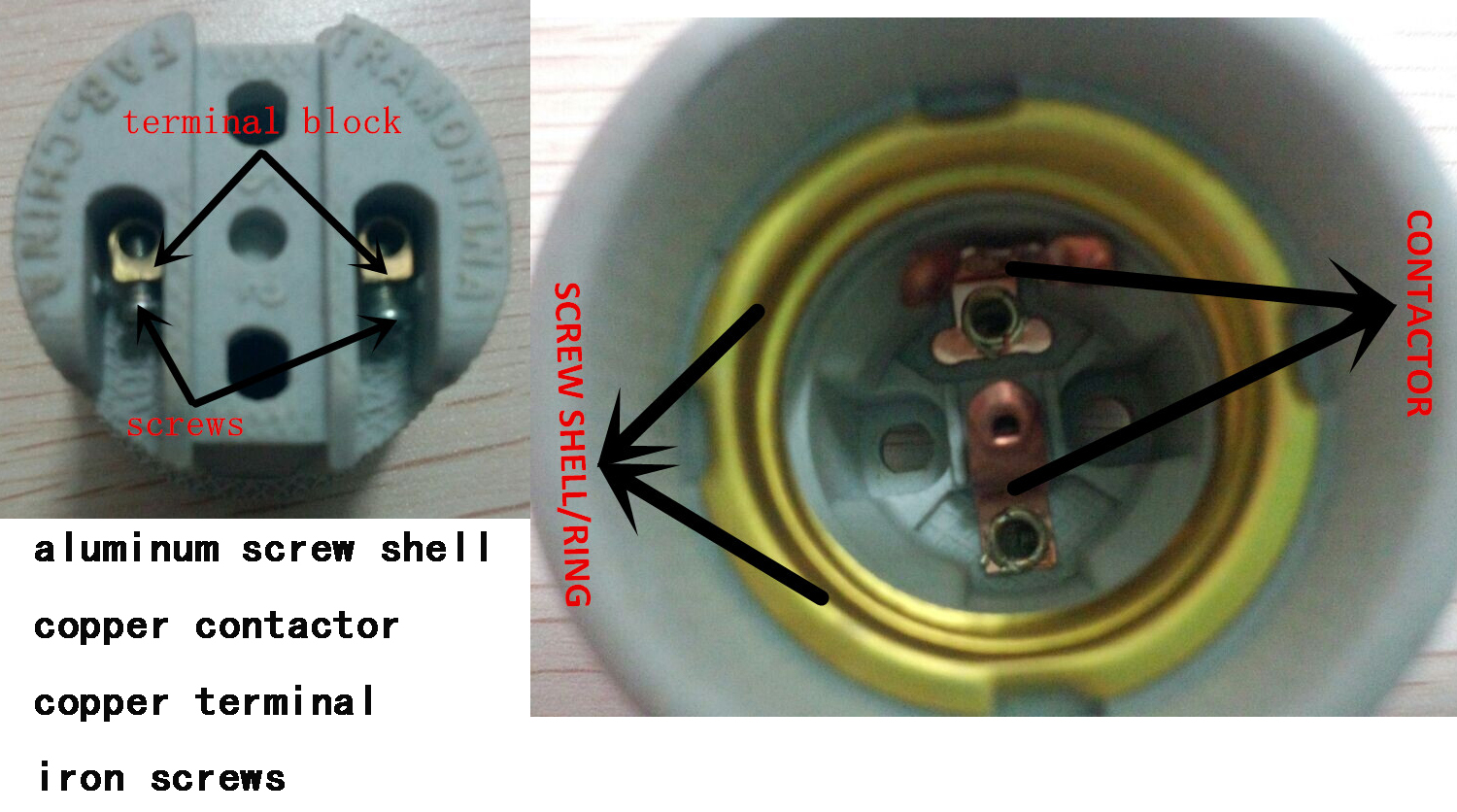 Porcelain lamp socket is constructed of ceramic, screw shell, contact .
Body material: Porcelain / ceramic
Screw shell: Nickel-plated copper 0.5mm thickness, Aluminum plated copper,
Contact : Nickel-plated copper 0.8mm thickness, Stain steel, Iron plated copper.
Available cord: 0.75mm2, 0.5mm2.

More information about the porcelain lamp holder, please browse our website: http://www.lampholder.net