Support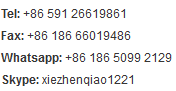 Email: Sales@lampholder.net
URL : www.lampholder.net

[2017-10-05]

...

[2017-10-05]

...

[2017-10-02]

5 steps to Replace a Ceiling lamp holder...

[2017-10-02]

LED fluorescent lamp sockets T5,T8,T12...

[2017-09-26]

MR16-diameter = 16 × 1/8 = 2 inches ≈ 50mm in shape, the MR series is a fine pin, MR16 low voltage lights. GU: G indicates the type of GU10 lamp holder is a plug-in, U lamp part of a U-shape behind the numbers that light foot hole center distance (in mm "mm"). GU10 two round pins....

[2017-09-26]

E27 to gu10 socket extension for GU10 led bulbs, Rating: 250V, 100W/2A...

[2017-09-24]

A lightbulb socket is a device that holds a bulb. The lightbulb socket is where the bulb fits. The image below shows a bulb holder from a ceiling light....

[2017-09-24]

How to wire a light socket on the light fixture,there are three wiring standard: Live wire color shall be red, yellow, green neutral wire (N) color must be black, blue Ground wire (PE) color must be yellow, green, green color line...

[2017-09-18]

Fluorescent lamp holder T5,T8,T12 are a kind of device which mechanically support a lamp for the purposes of making electrical contact with the lamp...

[2017-09-02]

A mogul socket is a floor lamp which has a large center light bulb surrounded by three (or four) smaller bulbs that may be candelabra-style...