Support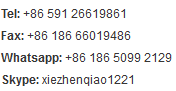 Email: Sales@lampholder.net
URL : www.lampholder.net

[2017-08-30]

outdoor festoon lamp holder lights 48 Feet Long Heavy Duty Hanging Outdoor String Lights....

[2017-08-30]

12' 15' 19' Hanging Lantern light bulb socket cord with On/Off Switch, light bulb socket cord with dimmer switch and E14 holder 2.5A/250V rated H03VVH2-F/H05VVH2-F 2X0.5MM2/2X.075MM2...

[2017-08-30]

lamp holder with switch white CE...

[2017-08-29]

The phenolic lamp socket is supplied complete with two shade rings and a cord grip. If you'd prefer to use a hook select this from the drop down menu above on the right before adding to basket....

[2017-08-29]

Bakelite lamp holders are made from "bakelite",the material chemical name is called phenolics...

[2017-08-29]

"E" or Edison lamp holder types, sizes and names, Range of high quality porcelain lamp holder. Our range includes many types of ceramic light socket including; ES, B22, GU10, E40, GX5.3/GY6.35 and GU4/GX5.3. Suitable as replacements for most applications or for new projects...

[2017-08-29]

M10 Type lamp holder - fits 10mm thread Push Bar Type for switching on and off Use with B22 Baynet Cap type Bulbs Includes Shade Ring for clamping the lampshade to lamp holder Colour - Brass....

[2017-08-29]

The brass lamp holder is joined by a solid brass threaded collar and another threaded ring is provided for securing a lampshade. The base includes a screw terminal for an earth wire....

[2017-08-29]

mogul e39 socket Porcelain Socket Extension to 2-3/8 in. 200 Deg. C - 600V - 4000V Pulse Rated - Used with Standard Metal Halide Pulse Start Metal Halide - High Pressure Sodium Lamps. Mogul e39 socket description Brand: JAMES Wattage: 1500 Watt Voltage: 600 Material: Porcelain Socket Type: Mogul (E39)...

[2017-08-28]

2pcs/lot E27 E26 colorful Ceramic Lamp Base vintage Edison style Porcelain lamp Socket. E27 E26 antique style Edison Light bulb Holder Vintage Pendant Ceramic Lamp Socket. Pendant Porcelain Lampholder E27 Edison Light Bulb Holder Vintage Lamp Socket....