Fluorescent lampholder G13-F06/A
Fluorescent lampholder G13-F06/A T5,T8,T12 are a kind of device which mechanically support a lamp for the purposes of making electrical contact with the lamp. Fluorescent Lampholders' power waste is low,and have no affect on environment.
G13 Push on fluorescent lampholders:
-With snap in pins
-Lamp diameter: 26mm
-PC body, Phosphor bronze contacts
-Wt.5g, Pkg.200pcs
-Rated temperature: T110
-Push wire terminals 2 holes: 0.5-1 mm2.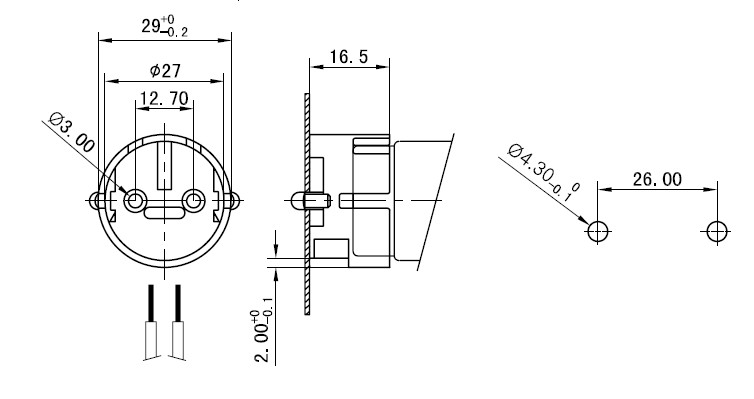 The fluorescent lampholders are the receptacle connected to the electrical supply; the lamp holders is the end of the lamp that fits into the socket. There are many types of bases used in lamps, screw bases being the most common for incandescent and HID lamps, while bipin bases are common for linear fluorescent lamps.