miniature E27 lamp holder F510 5-8, LED lamp holder and so on.
1)product name

miniature holder E27 F510 5-8

2)certification

CE

3)main material

high pressure ceramic

4)metal

customized designs accepted

5)size

at your option

6)The price depends on how large your order is
E27 lamp holder: The Spiral Lamp holder code, the letter E represents Edison threaded screw base, "E" after the digital representation of the integer value thread diameter lamp, spiral lamp and lamp holder with threaded, comply with GB1005-67.
Threaded code is commonly used bulbs E27, lamp large diameter 26.15 ~ 26.45 23.96 ~ 24.26 Base trails. Light port large diameter 26.55 ~ 26.85, 24.36 ~ 24.66 trail of lights. In mm Processing method is generally rolling, high efficiency!

E27 lamp holder Material:
Material can be divided into: nickel-plated copper, iron, nickel, aluminum, nickel, aluminum, copper.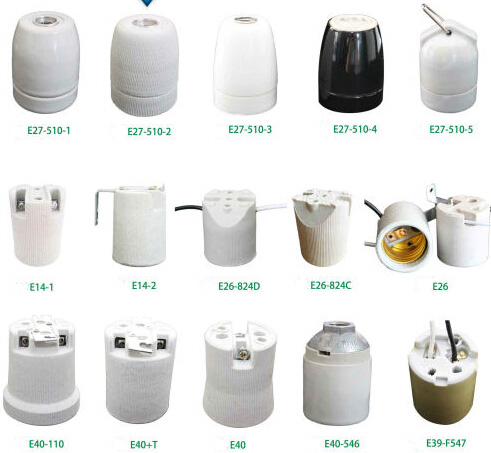 Our company is an enterprise engaged in exporting all kinds of lamp holders,such as E27,E40,E39,E14,E12,E10 etc. our lamp holders are good quality,reasonable price and timely delivery,we hope that we can establishment of a long-term,friendly relations of cooperation.Should any of the items be of interest to you,pls feel free to contact with us.We wish to cooperate with friends all over the world for development together sincerely!